Online Workshop 3: Research in Applied and Computational Mathematics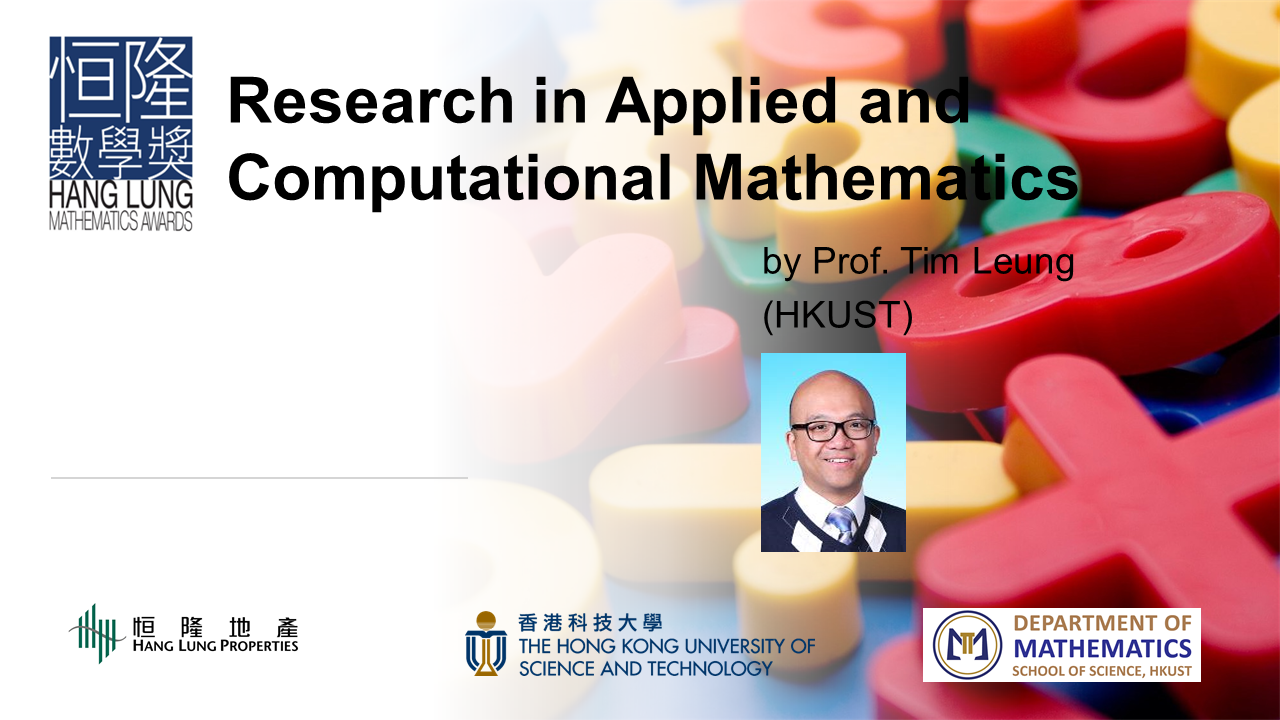 On July 22, 2021, a third online workshop, exclusively arranged for the participants of 2021 Hang Lung Mathematics Awards (HLMA), was hosted by Professor Tim Leung, an applied mathematician from the Department of Mathematics at The Hong Kong University of Science and Technology. He spoke on the topic "Research in Applied and Computational Mathematics" with a view to broadening students' interest in mathematics, especially the fields of applied mathematics.
Professor Leung said applied mathematics has very broad applications in many different fields such as physics, engineering, biology, computer science, finance, and business, while computational mathematics is a relatively modern discipline that employs computer to help calculate complex mathematical problems.
During the one-hour session, Professor Leung shared some concrete examples of how we can use mathematics to solve real-life problems such as computational fluid dynamics, social segregation, digital image processing, image inpainting, and object detection in video surveillance.
Professor Leung hopes that students would find applied mathematics inspirational for their research projects of the competition and to be interesting and useful in the pursuit of knowledge in future.